"Total Recall" course
Revise and brush up English grammar
The "Total Recall" course allows you to refresh and brush up verb tenses, articles and lots of other essential topics. As a result, you start speaking English more freely and stop making mistakes.
Try for free
---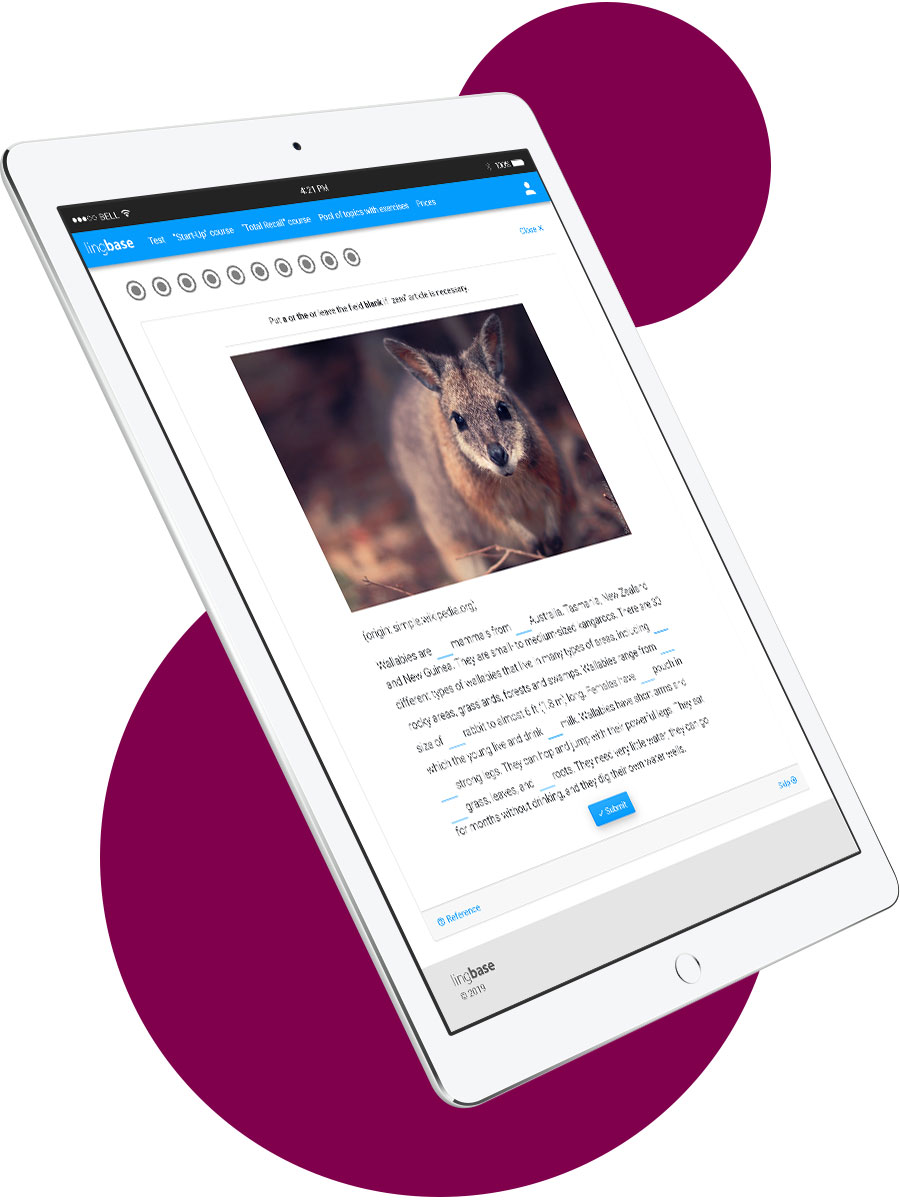 This course of exercises suits you if
You studied English some time ago but you don't remember much
You are learning English now and have troubles with grammar
You have a trip, a meeting, an interview or relocation coming up
You have never practised grammar on a systematic basis
---
Features
Maximum practice
Brief, simple explanations and specially designed exercises on each topic.
Six types of exercises
To make learning enjoyable and boost its effectiveness.
No more mistakes
With the focus on topics and issues that cause the most troubles.
No drilling
Thanks to practical exercises, you'll memorize the rules without additional effort.
Efficiency tracking
Track your results and improve them if necessary.
Designed for adults
Modern spoken language, no children's vocabulary, no distracting elements.