"Total Recall" course
A practical all-in-one refresher course
Online learning has never been more serious: now you can really work on your English without a teacher and need to leave home. Let's brush up and revise the most confusing topics and aspects, such as verb tenses, conditionals, articles. Besides, we'll deal with pronunciation and boost your listening comprehension skill. Result: more fluent English without errors.
Try for free
---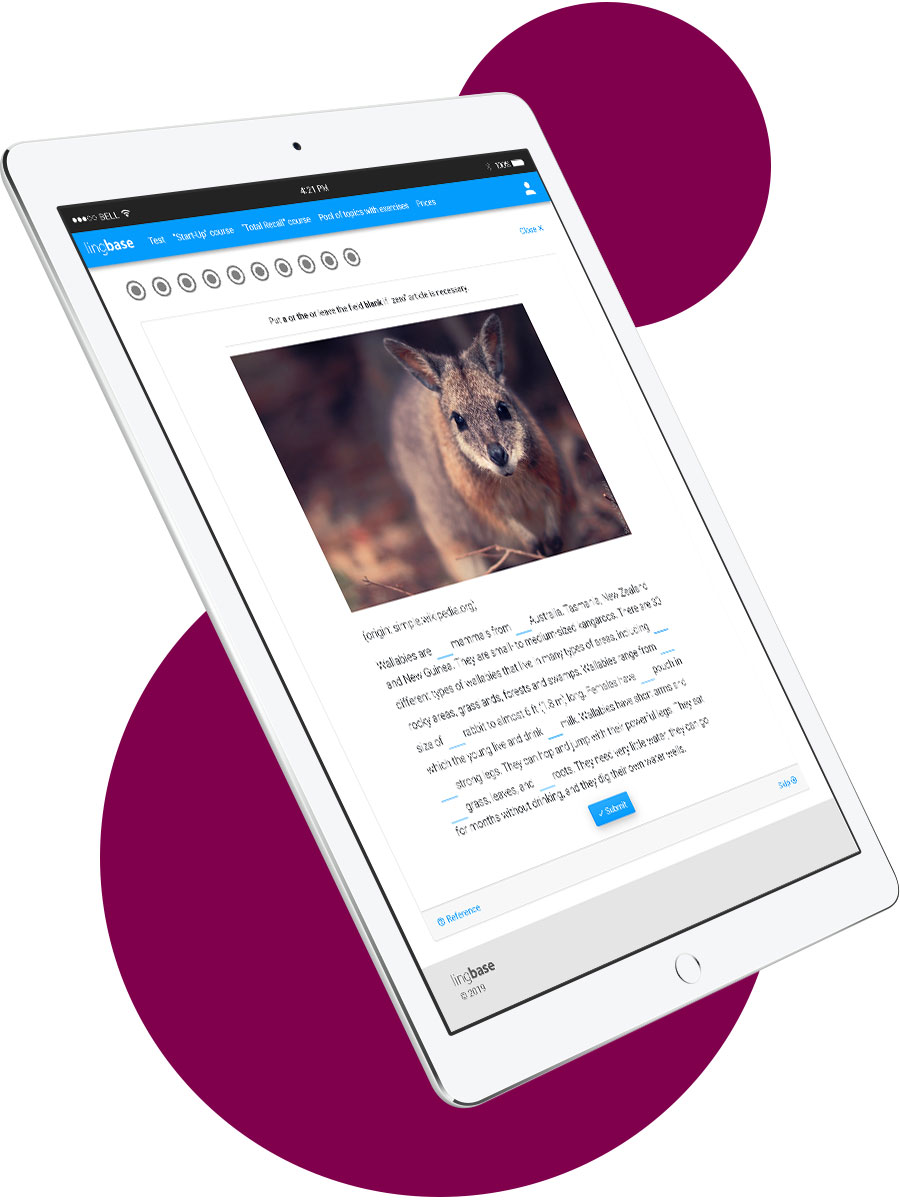 This course of exercises suits you if
You studied English some time ago but you don't remember much
You want to move from a2 (pre-intermediate level) to b1 and further
You need a quick and effective refreshment of English knowledge
You want to speak and write without errors
---
Features
Maximum practice
Brief, simple explanations and specially designed exercises on each topic.
Six types of exercises
To make learning enjoyable and boost its effectiveness.
No more mistakes
With the focus on topics and issues that cause the most troubles.
No drilling
Thanks to practical exercises, you'll memorize the rules without additional effort.
Efficiency tracking
Track your results and improve them if necessary.
Designed for adults
Modern spoken language, no children's vocabulary, no distracting elements.