"Start-Up" course
English grammar from scratch
You will study all essential topics step-by-step, starting from "I am / you are". As a result, you will have a solid foundation to speak good English. You will learn how to build sentences with various verb tenses, correctly use modal verbs, articles, pronouns.
Try for free
---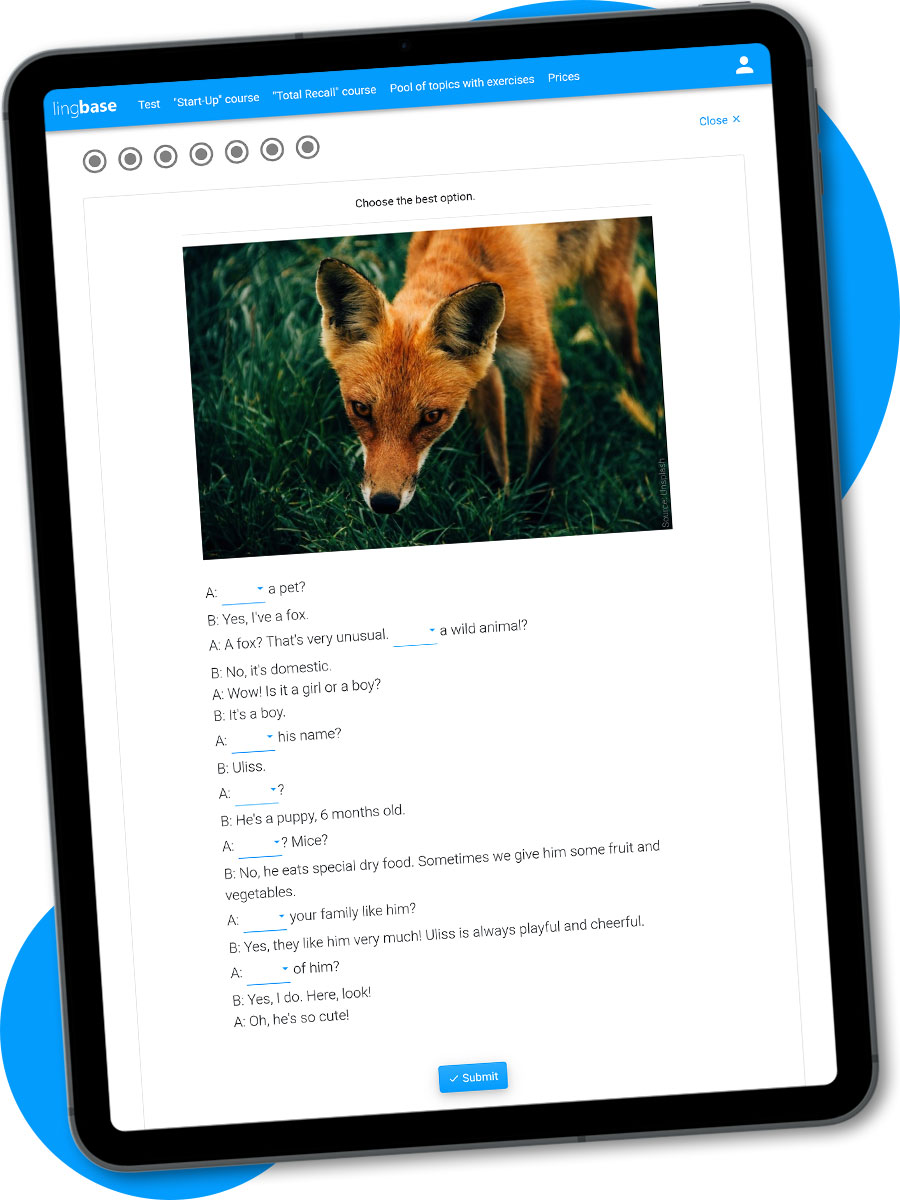 This course of exercises suits you if
You have recently started to learn English
You studied a little before but your level is still elementary
It is difficult for you to make even simple short sentences
---
Features
Made for beginners
Suitable for levels A1 (Beginner) and A2 (Elementary), simple vocabulary in exercises and explanations.
Six types of exercises
To make learning enjoyable and boost its effectiveness.
Practice is priority
Each rule is thoroughly worked out in exercises that are focused on the topic.
No drilling
Thanks to practical exercises, you'll memorize the rules without additional effort.
Efficiency tracking
Track your results and improve them if necessary.
Reference at hand
A short reference is built into each exercise: you do not need to re-read the whole explanation every time.